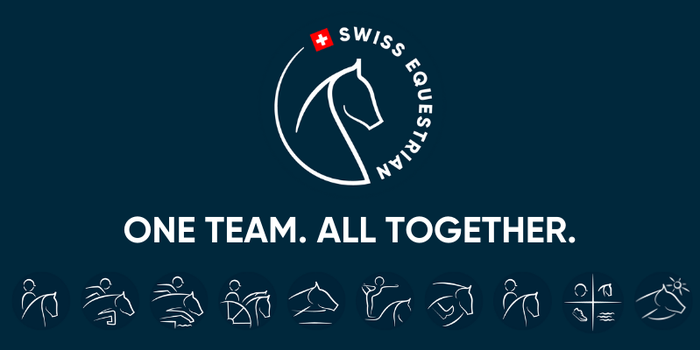 Nationenwechsel: Italien zur Schweiz
Nach gründlicher Überlegung bezüglich meiner Zukunft als Reiterin, habe ich mich schweren Herzens dafür entschieden, in Zukunft für die Schweiz zu reiten. Das Gesamtpaket des Schweizer Nationalteam, wie auch die Professionalität bei der Weiterentwicklung, die im Nachwachsbereich einzigartig ist, haben mich zu dieser Entscheidung gebracht-
Von der vorbildlichen Zusammenarbeit zwischen den unterschiedlichen Fachpersonen bei der Förderung des Nachwuchses möchte ich in Zukunft gerne profitieren und möchte deshalb ein Teil des Schweizer Reitteams werden um n Zukunft als Juniorin für die Schweiz zu starten.
Ich freue mich schon jetzt auf eine tolle zusammen Arbeit mit Frau Heidi Bemelsmans & Oliver Oelrich und dem ganzen Schweizer Team (Tierärzte – Fitness Coach – Mental Trainer).
Mein bestehendes Team, welches im Hintergrund fungiert (Elena Fernandes / Francessco Zaza / Renate Aebersold) werden mich weiterhin tagtäglich unterstützen.
Zudem möchte ich mich bei meinen Sponsoren und meinen Eltern bedanken, die mir meinen Traum als Reitern zu leben ermöglichen
Ich freue mich nun das neue Jahr im Schweizer National Kader Junior zu beginnen und mein Heimatland, die Schweiz, in Zukunft vertreten zu dürfen.
Herzliche Grüsse
Chanel Moncecchi
---
Change of nation: Italy to Switzerland
After careful consideration about my future as a rider, I have decided with a heavy heart to ride for Switzerland in the future. The overall package of the Swiss national team, as well as the professionalism in further development, which is
development, which is unique in the post-growth sector, led me to this decision.
 From the exemplary cooperation between the various specialists in the promotion of young talent I would like to benefit in the future and would therefore like to become part of the Swiss
team to compete as a junior for Switzerland in the future. 
I am already looking forward to a great work together with Mrs. Heidi Bemelsmans & Oliver Oelrich and the whole Swiss team (vets – fitness coach – mental trainer).
My existing team, which works in the background (Elena Fernandes / Francessco Zaza / Renate Aebersold) will continue to support me every day.
Furthermore, I would also like to thank my sponsors and my parents for allowing me to live my dream as a rider I am now looking forward to starting the new year in the Swiss National Junior Squad and
to represent my home country, Switzerland, in the future.
Greetings
Chanel Moncecchi